HERMES
return
When it comes to handbags no-one can beat the quality of Hermès. Not only is a Kelly bag just about the chicest bag a girl can have but it is also very sturdy - the proof is that many of our Kellys date from the 50s and 60s. But Hermès isn't just the Kelly, we also stock a wide range of other Hermès styles. Buy a bag from us and you will have an authentic Hermès at the fraction of the price new and no waiting list !

If you aren't looking for a bag perhaps we can tempt you with a classic Hermès 'chaîne d'ancre' bracelet or a recent Hermès watch or even one which dates from the 30s.
Not everything we have in stock at any one time is shown here
but you'll get an idea of what you can find in our Paris shop.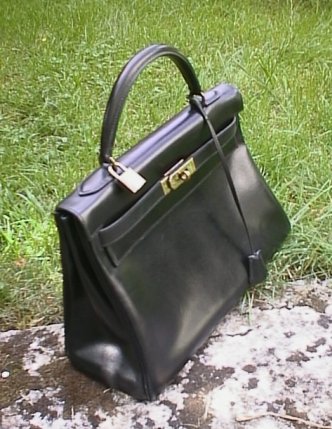 Dating from the 1960s, this 32 cm calf Kelly is really in excellent condition.